OUR CLIENTS
SCOOT
As part of the rebranding project, Neptune was invited by Scoot to design their new uniforms for the crews.
THE ASCOTT LIMITED
The Ascott Limited is a Singapore company that has grown into one of the leading international lodging owner-operators.
TOWER TRANSIT
Tower Transit is an operator of bus services in London and Australia. In 2015, Tower Transit was awarded the inaugural bus operation contract in Singapore.
MCDONALD'S
To create a smart design, we spend a lot of time studying the wearer's working environment and job requirements, before determining the cut and materials.
FRASERS HOSPITALITY
Frasers Hospitality is the worlds' leading Serviced Apartment and Hotel Residences Group. Their brand mission is to anticipate and exceed customer's expectation to deliver a memorable experience across their business banners.
BREAD STREET KITCHEN
Much fanfare was created when Gordon Ramsey decided to open his Bread Street Kitchen in Marina Bay Sands.
PARKWAY PANTAI
The nurses plays a crucial role in improving the public's health and well-being. A meaningful and heart felt project, we look through the eyes of nurses to understand their daily routine
DAIRY FARM GROUP
DairyFarm group looks to consolidate brand positions.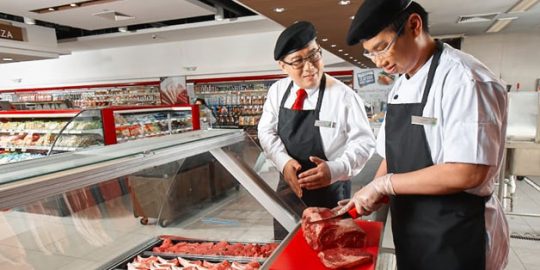 NATIONAL SERVICE RESORT & COUNTRY CLUB
OUR CLIENTS
SCOOT
THE ASCOTT LIMITED
TOWER TRANSIT
MCDONALD'S
FRASERS HOSPITALITY
BREAD STREET KITCHEN
PARKWAY PANTAI
DAIRY FARM GROUP
NATIONAL SERVICE RESORT & COUNTRY CLUB